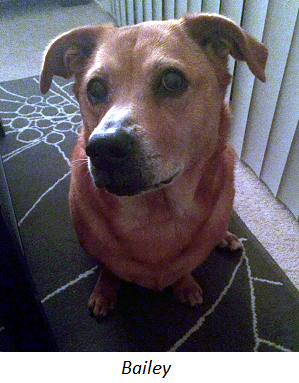 We love getting letters from customers letting us know how their pets are doing. Here's a letter from Ashley Griffin Bunger:
Dear Halo:
I just wanted to write you to say "thank you" for creating such a wonderful product in Spot's Stew.
I have an 8 year old lab mix who has battled skin conditions for the last 5 years. My husband and I have invested hundreds, maybe even thousands of dollars in trying to find a solution. We've done vet visits, special shampoos, antibiotics, and every grain free food imaginable. By chance, I read a review for Halo and decided to give it a chance.
Within a week, Bailey was a different dog. She had more energy than ever and all of her hair started growing back from where she had chewed her skin raw. She doesn't have the foul smelling skin she once did, and she is all around more healthy!
Our dog is basically like our child, and we'll do whatever it takes to keep her healthy- we're so happy we've found Halo to do the job!
Ashley Griffin Bunger
Thank you Ashley for sharing your story with us and our blog readers! We are so happy to hear that Bailey is doing so well!