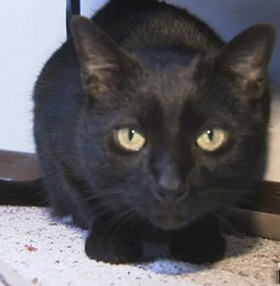 In a miraculous journey, Porsche the cat, who went missing during Hurricane Sandy last October, found his way back home to his family.
Uranie Roberts and her daughter Carol Baumann were stunned to hear Porsche meowing on their back deck last week. They hadn't seen the black cat since October.
According to WCAU-TV in Philadelphia, the family had evacuated their Toms River, NJ home by boat during Hurricane Sandy. They took their beloved Porsche and went 8 miles inland to ride out the storm and its aftermath with relatives.
Click here to read the complete story.