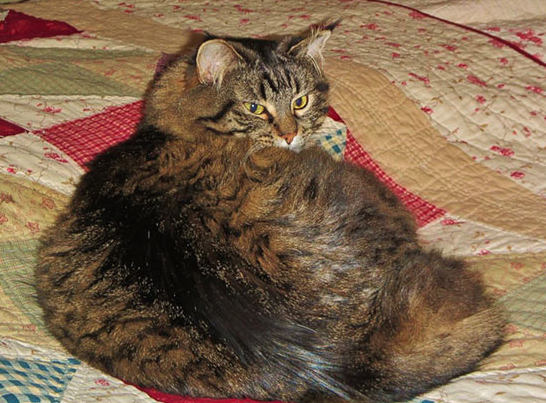 "We were definitely saved by Grace. Saved by Gracie," says Annette Shanahan about their cat. Annette and her husband owe their lives to their eight-year-old Maine Coon mix and aren't afraid to admit it.
One night this past February, Annette and her husband, Kevin, were sleeping in their home in Reedsburg, Wisconsin while a silent killer filled their bedroom. According to ABC News, Annette woke up and thought she was having a heart attack. She felt confused and told reporters, "I wasn't in the presence of mind to even tell my husband."
Although Annette got out of bed, she unfortunately then fell asleep in a nearby chair. Thankfully, one of their three cats, Grace (or Gracie as they often call her) knew something was wrong. "Gracie started pounding at the door. Pounding loud. She was really pounding. Our house is 120 years old so the door rattles," shared Annette.
Read more about Gracie the Main Coon mix.