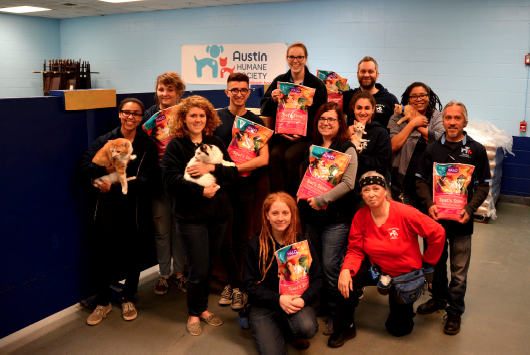 For three years in a row, Oscar nominees from the top 5 categories found a certificate from Halo, Purely for Pets, America's best-loved holistic brand of pet food, and Freekibble.com for 10,000 bowls of Halo natural pet food, to donate to the animal shelter or rescue of the celebrity's choice in their unofficial gift bag. Richard Linklater, a 2015 Oscar nominee for the category of Best Director for the film "Boyhood," nominated the Austin Humane Society (AHS).
Here is a recent report from the AHS:
"On 1/14/16, the Austin Humane Society (AHS), received 10,000 meals of Halo cat food through the generous support of GreaterGood.org, Freekibble.com, Halo Pets, and Richard Linklater. This food enabled AHS to feed the cats in our adoption program, as well as "community cats" who had come through our preventative spay/neuter program ("Trap/Neuter/Return Program"), through mid-June 2016.
Between January – June 2016, when AHS was feeding the cats in our care Halo food, we adopted out approximately 850 cats to members of our community. While these felines waited with us for their new families to come along, AHS provided them temporary shelter, enrichment and love, and nutritious food.
Many of our cats loved Halo's Spot's Stew, but two in particular come to mind when thinking about how this donation positively impacted our animals.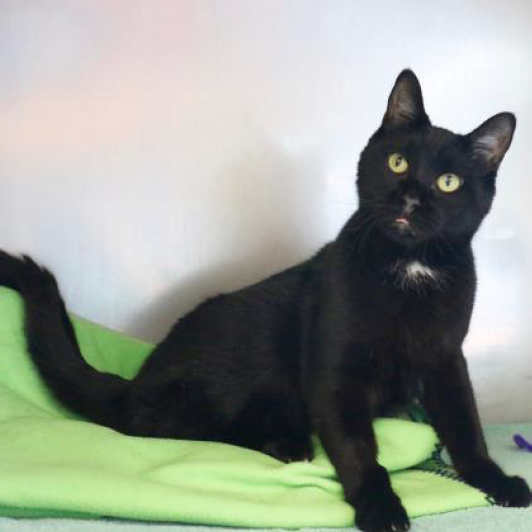 Harpo is a one-year-old kitty who came to AHS in rough shape. He had suffered a dislocated hip, which inhibited his ability to walk properly, as well as stomatitis, an inflammatory condition that causes painful swelling in the gums. While in our care, Harpo underwent orthopedic surgery to fix his hip, and then was taken to a local board-certified specialist in veterinary dentistry to evaluate his mouth. After examining Harpo, this doctor stated it was the worst case of stomatitis and gingivitis she had ever seen in a cat, and confirmed that Harpo's condition was making it extremely uncomfortable for him to eat, drink, and groom himself. In May of 2016, thanks to the generosity of our donors and the community, Harpo underwent a fully funded surgery for a full-mouth extraction, the only guaranteed way to ensure his relief from pain. Over the weeks between Harpo's hip and mouth surgeries, he spent a lot of time in our in-house clinic, where he was eating Halo. Even after his mouth surgery – when he was supposed to be eating only wet food – Harpo preferred to continue eating Halo kibble. Our clinic staff would water it down for him to make it easier to eat, and 10/10 times, he preferred it over wet food!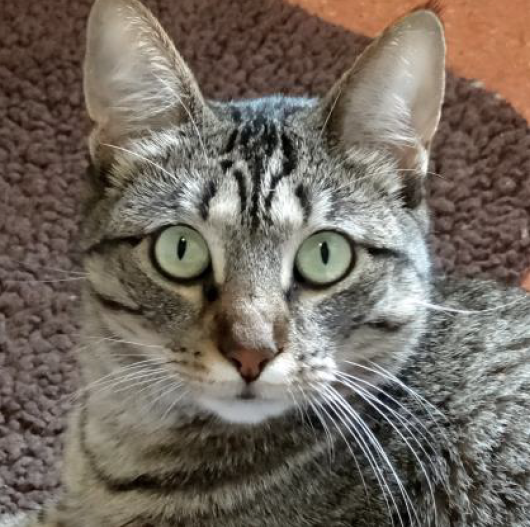 Vera is another young kitty who came to AHS in need after being transferred to us from the local city shelter, the Austin Animal Center (AAC). At AAC, Vera had undergone orthopedic surgery to fix her shattered pelvis. Following the accident and surgery, Vera had lost several pounds and came to AHS underweight for
her size and age. She quickly fell in love with our Halo food and over a period of weeks, was able to regain the weight needed to help her heal and ultimately become available for adoption.
AHS is incredibly grateful to Greatergood.org, Freekibble.com, Halo Pets, and Richard Linklater for selecting us as the beneficiary for this generous grant. Thank you for joining us in saving lives!"
Thank you, Austin Humane Society for making a noticeable difference for pets in your community!
When you choose Halo pet food, made from natural, whole food ingredients, your pet won't be the only one with a radiant coat, clear eyes and renewed energy. Halo feeds it forward, donating over 1.5 million meals annually. As always, Halo will donate a bowl to a shelter every time YOU buy.