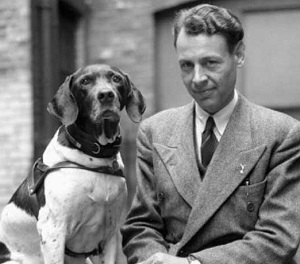 For some British soldiers in WWII, the only reason they survived was due to the bravery and loyalty of a military dog named Judy. In 1945, Judy was awarded the United Kingdom's Dickin Medal, which honors the wartime service of animals.
According to National Geographic, Judy, a purebred English pointer, began her career as somewhat of a mascot for a group of British soldiers aboard the H.M.S. Grasshopper.
When Japanese planes bombed the ship, the survivors swam to shore. Stranded without food and water, the desperate men were incredulous when Judy sniffed out a freshwater spring under the sand and dug deep to bring the drinkable water up to the surface.
Click here to read the complete.