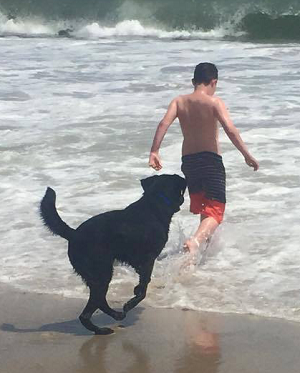 When a service dog named Godrick recently joined his new family in New Jersey, hundreds of people in Virginia Beach, from senior citizens to young schoolchildren, cheered him on from afar.
That's because these people were responsible for training Godrick to be the perfect service dog for Ari, a young boy with autism.
Godrick, was part of the "Atlantic Shores/Guiding Eyes for the Blind Puppy Love Program," one of the first programs in the nation that brings school kids and seniors together in a multi-generational partnership to train and socialize service dogs.
Guiding Eyes For The Blind (GEB), a nonprofit guide dog school that provides free guide dogs and lifetime support services to people with visual impairment, developed the program.
Click here to read the complete story.