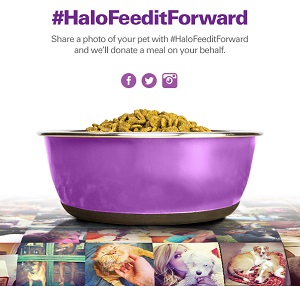 When you feed your pet Halo, we feed it forward —donating over 1.5 million meals of Halo to shelter pets each year, in partnership with Freekibble.com.
Share a photo of your pet using #HaloFeeditForward, and we'll donate a meal on your behalf.
Have a favorite shelter, organization, species or breed? Share a photo showing us what you love and we'll do our best to honor what you care about most — up to 1.5 million meals worth.
Join the movement and pass it on.
And look who's feeding it forward!