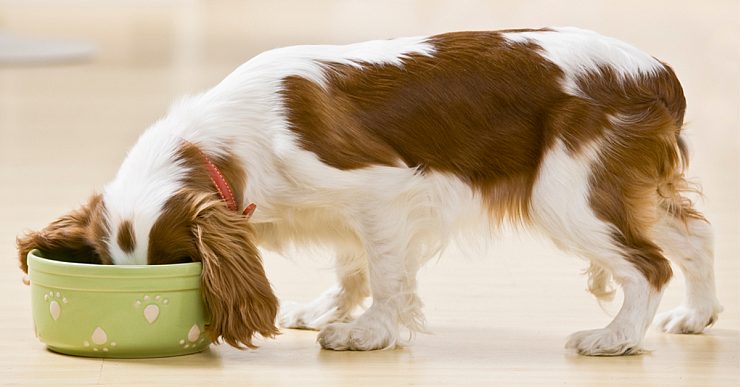 "Grain-free" is often a distorted concept in pet food, even though some dog owners believe that pet food identified this way is of special value. "Grain-free" pet foods were developed and marketed in response to what people were seeking, perhaps as part of a human dietary trend to avoid carbohydrates, rather than the actual nutritional needs of dogs.
 What Does Grain Free Actually Mean?
In grain-free dog foods, ingredients such as potatoes or rice replace the grains in the food. Often these ingredients have more carbohydrates than the grains used in dog food, or in the case of potatoes have a glycemic index which has its own effects (as any human diabetic will know).
There is also the sim-identification by most people who include corn as a "grain" to be avoided, when corn is not a grain – as anyone on a gluten-free diet can attest. A side note is that corn is actually a really nice food source, whether for people or dogs (not cats, who should be getting barely any carbohydrates from any source!) but that is a story for another day.
Blaming Grains for Medical Problems
I am concerned that pet owners go to "Dr. Google" or chat with friends and come up with their own diagnoses and remedies for their pets' illnesses.
I received a question from a lady about her Cavalier King Charles Spaniel, who began having seizures when he was 6 years old. She said that after hours of googling on the internet she found that corn (sic) and wheat were the probable reason, even though she had him on a premium dog food. She switched to a grain-free food and he never had another seizure, for which she credits the removal of grains – clearly without knowing that corn is not even a grain!
In any case, seizures are most likely an inherited genetic trait, or related to a medical condition. There is no logical way to tie seizures to any sort of pet food, nor to attribute the cessation of symptoms in two mere weeks to changing foods.
So is It Good to Feed Grain Free Food?
For me, it's not really a concern that people are making a choice for "grain-free" without fully understanding what they are getting. They are surely getting nice quality foods that are made without grain – so all to the good. I will say that people have a misconception that they are getting a 'carb-free" free at the same time, as mentioned above. All dry foods need carbohydrates to be manufactured. While there might not be "grains" like wheat, all kibble, grain-free included, necessarily has "carbs" of various kinds, whether it's rice, potato, or a similar binder.
If Grain Free Isn't "The Answer" Then What Is?
We all have a dizzying array of premium and "super premium" (whatever that means, quite honestly?!) foods to choose from. So how do we pick and choose in a way that makes us feel comfortable about the philosophies of the company we are supporting with our purchase, and the thought that goes into what their ingredients are and where they source them.
I guess this explains why I'm so happy about my personal choice of using Halo dry food for my dogs. It has been a wise one from those perspectives, since their commitment to giving back to shelters has been there from the beginning, and using only whole meat and no animal byproducts or rendered meal. They have recently gone one step further to choosing meat that is American-sourced, humanely raised and without growth hormones or antibiotics, along with non-GMO fruits and vegetables. In addition, I feed the canned varieties of Halo Stews made of salmon, lamb and chicken.
My dogs also eat dehydrated foods as part of their daily diet, which also contain whole meat (and also never any meat meals). These foods have also been proven to be more "bioavailable," with the dog's body able to absorb more nutrients because they are highly digestible, as is Halo.
I'd recommend that you should find also find companies that make "top shelf" foods and also have a heart and conscience.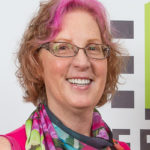 Tracie Hotchner is a nationally acclaimed pet wellness advocate, who wrote THE DOG BIBLE: Everything Your Dog Wants You to Know and THE CAT BIBLE: Everything Your Cat Expects You to Know. She is recognized as the premiere voice for pets and their people on pet talk radio. She continues to produce and host her own Gracie® Award winning NPR show DOG TALK®  (and Kitties, Too!) from Peconic Public Broadcasting in the Hamptons after 9 consecutive years and over 500 shows. She produced and hosted her own live, call-in show CAT CHAT® on the Martha Stewart channel of Sirius/XM for over 7 years until the channel was canceled, when Tracie created her own Radio Pet Lady Network where she produces and co-hosts CAT CHAT® along with 10 other pet talk radio podcasts with top veterinarians and pet experts.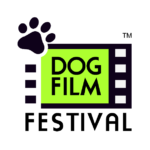 Tracie also is the Founder and Director of the annual NY Dog Film Festival, a philanthropic celebration of the love between dogs and their people. Short canine-themed documentary, animated and narrative films from around the world create a shared audience experience that inspires, educates and entertains. With a New York City premiere every October, the Festival then travels around the country, partnering in each location with an outstanding animal welfare organization that brings adoptable dogs to the theater and receives half the proceeds of the ticket sales. Halo was a Founding Sponsor in 2015 and donated 10,000 meals to the beneficiary shelters in every destination around the country in 2016.
Tracie lives in Bennington, Vermont – where the Radio Pet Lady Network studio is based – and where her 12 acres are well-used by her 2-girl pack of lovely, lively rescued Weimaraners, Maisie and Wanda.